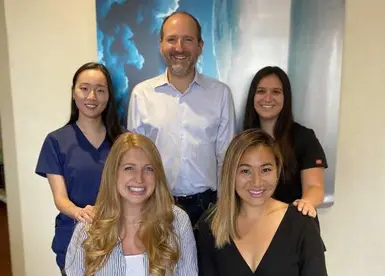 To Our Dear Patients,
For the first time since opening our doors over 13 years ago, we experienced a mandate by the Governor to pause our normal everyday work flow during the unprecedented Covid-19 Global Pandemic to do our part in slowing the spread, flattening the curve and protecting the health and safety of both our team members and valued patients.

We have been very fortunate to have remained healthy during this turbulent time and have been continuously serving our patients for emergency procedures. We are truly grateful and humbled by your strong support as we begin to take the necessary steps to safely return to delivering the highest quality routine dental care to you, our loyal patients.
Everyone's safety and health is our top priority and we have been hard at work putting together a roadmap to ensure that every detail is accounted for. Here are just some of the additional protocols and procedures we are implementing based on recommendations by the CDC and ADA to ensure your safety at Elite Dental Spa:

Continue our strict regimen of sanitizing and sterilizing the waiting room, exam rooms and equipment between patients
Properly deployed personal protective equipment (PPE) for doctor and all staff members
Multiple HEPA filters continually running throughout the office to help "scrub" the air of unwanted pollutants
Adherence to strict social distancing protocols in the entire office or asking our patients to kindly wait in their car until we are ready for them - to reduslce the number of people in the office
Requiring our patients to wear masks upon entering and exiting our office
Strict heath protocols in place for both our staff and patients and routine temperature checks on everyone upon entering the office
As the Covid-19 situation continues to evolve daily, one goal remains constant - the protection of both you and our wonderful team members while delivering the highest quality Dental care to our patients.

As we navigate this time together please feel free to contact our office should you have any questions or concerns.

We hope that you all continue to stay safe and appreciate your patience and loyalty - look forward to seeing you soon!
Warmly,
Eliot M. Heisler, DDS
And the entire Elite Dental Spa Team